Jonathan Paul Schubert Memorial
"Warrior in the fight for justice for the most vulnerable"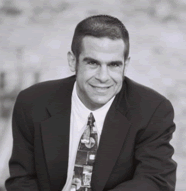 The memorial funds honors Jonathan Paul Schubert, a dedicated young lawyer who had devoted himself with passion, determination and an independent spirit to the fight for justice in his law practice, beginning in 1993. He was a member of the Arizona Trial Lawyers Association, had qualified and been admitted as an attorney and counselor to the Supreme Court of Arizona in 1997, and had served as a Judge ProTem for the Maricopa County Superior Court.
"Jamie", a beloved son and brother to his family, was known and respected by colleagues as a fine attorney and friend.
---
Award Purpose
The funds from this memorial will go to a variety of justice issues he held dear:
Loan Assistance Programs for public service attorneys
Scholarships for Arizona State University Law School for low income individuals
Law for Kids Programs
Supporting agencies who provide legal aid to those who can not afford an attorney
---
2016 Recipient
Mikey Rodgerson

Mr. Rodgerson knows that access to the legal system for those at the fringes of society is a hallmark of freedom. Beginning with his first semester at Sandra Day O'Connor College of Law, Mikey Rodgerson developed a passion for serving with the Homeless Legal Assistance Project. Later, he was placed in Avvo's Scholars Circle for his policy proposal on how to close the justice gap through the use of technology. As one of four students in ASU's 3L Bar Program, Mikey graduated having already passed the bar and was awarded the highest distinction for his pro bono service.
2015 Recipients -
Chris Doran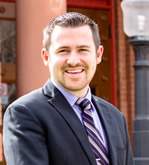 Mr. Doran has made his law school career about pro bono work and helping others. He first joined ASU's Homeless Legal Assistance project, and by the end of his first year was chosen as the HLAP Shelter Director at the East Valley's Men's Center. He also applied to be on the school's Pro Bono Board. He was elected co-President for his 2L year and sole President in third year. He also volunteers with the undergraduate group Sun Devil Mock Trial Team as assistant head coach or head coach. He has done 1.550 hours in pro bono work for the mock trial team alone. Chris was voted "student Leader of Philanthropy" in 2015, was a fellow at the Office of Legal Advocate, and received the Pro Bono Achievement Award all three years of law school (most pro bono hours in the class).
Lisette Cole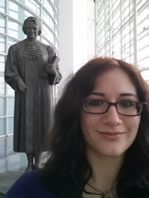 Ms. Cole has a passion for working with underprivileged people to ensure they have access to the legal system. She has volunteered to help the homeless since high school and in her first month of law school she joined the Homeless Legal Assistance program, the Veterans Legal Society, as well as the Juvenile Legal Assistance Program. Lisette has logged many pro bono hours with these programs and specifically with the shelter, Victory Place, which serves homeless veterans confronted with legal issues during their transition back into civilian life.
After law school, Ms. Cole would like to practice as a trial attorney working in criminal law.  She previously externed with the United States Attorney's General and assisted individuals facing criminal charges. Her experience in acting and the love for being on the stage she believes will assist her with connecting with jurors and advocating for her client.
2014 Recipient - Jeremiah Chin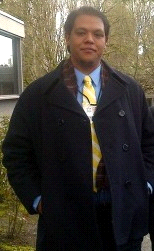 Jeremiah Chin became a joint degree student, pursuing both a J.D. and Ph.D. in Justice Studies, in an attempt to understand how laws and justice operate, both on a practical level through my law coursework and in a theoretical sense through my doctoral coursework. "Throughout this experience I have learned that this gap between law and justice becomes wider when those who are able are unwilling to take steps to make changes and genuinely work for justice. However, my experiences have shown me that working for justice, in a legal or social sense, requires more than degrees and letters after my name. Justice requires advocacy, listening, and passion."
"Advocacy means speaking out when necessary and taking proactive steps to form relationships with peers and communities. As a law student I have made connections and worked with communities on and off campus that are critical in providing this service. Through these associations I have had many great opportunities: working with the Pro-Bono board of the Native American Law Students Association to provide research and assistance to attorneys working to ensure the protection of sacred sites in Arizona, volunteering with the Homeless Legal Assistance Program, or simply helping to file and organize forms for students seeking Deferred Action or Citizenship through the Chicano Latino Law Student Association."
2013 Recipient - Kyle Riggs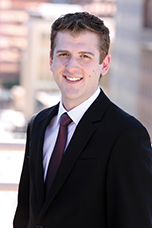 Kyle Riggs currently serves as the Gideon Fellow for Criminal Defense, working with indigent clients for both the Maricopa County Public Defender′s Office and the Federal Defender of Arizona. During law school, Kyle was a board member of OUTLaw and the Pro Bono Board, the Symposium Editor for the Law Journal for Social Justice, an ASU Spirit of Service Scholar, an extern for the US Attorney′s Office of Arizona, a legal writing intern for Bryan Cave, and a Holley Law Fellow for the National Gay and Lesbian Task Force in Washington, DC. Before law school, he completed a degree in Political Science at the University of Louisville in his home state of Kentucky. After graduation, Kyle will continue his commitment to public service in the prestigious Presidential Management Fellows Program, a highly selective program that places recent graduates in a federal government agency position.
2013 Recipient - Laura Clymer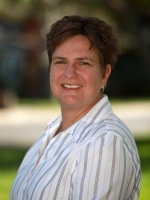 "I remember it distinctly—the first time in law school when it became crystal clear to me why the law mattered. I wasn't listening to a lecture in a classroom. Rather, I was sitting in a women's shelter listening to on woman's story about why she was so afraid to return. The evening at the shelter demonstrated to why the law matters, but it also revealed that too few in our community have access to legal representation."

Ms. Clymer has led student organizations dedicated to giving voice to the underrepresented. She is the Co-Editor-in-Chief of the Law Journal for Social Justice. She has served on the executive board of OUTLaw - a law school organization that supports LGBTQ law students. Laura has externed at the EEOC, for the U.S. Magistrate Judge David Duncan and did research work for Prof. Marcy Karin, Clinical Director for the Civil Justice Clinic.

"The ever-widening gap between rich and poor in our country is not just in terms of money, but also in access to legal representation. It is for these reasons and for the woman in the shelter that my commitment to social justice issues and pro bono work is strong and will continue once I become a practicing attorney."
2012 Recipient - Adam Almaraz
Adam Almaraz started his interest in advocating for others in middle school when he joined the City of Flagstaff's Youth Commission, and spoke to the City Council about major issues affecting youth. He continued his work in high school and college. In law school, he worked with Chicano/Latino Law Students Association (CLLSA), OUTLaw, and was a student liaison on the Maricopa County Bar Association's Diversity Committee. He coordinated the law school's first Diversity Day. He has volunteered for Lambda Legal, Equality Arizona, and judged at the We the People competition. CLLSA awarded him the Cecilia D. Esquer Scholarship because of his commitment to social justice and social issues. He participated in the first annual Diversity Stakeholders' Retreat hosted by the State Bar's Committee on Minorities and Women in the Law and has been an active participant in the Hispanic National Bar Association's Mentoring Program. "I will continue to dedicate myself to the spirit of social justice and use my legal education to advocate for the public interest. Whether it is a part of the daily work of a future job or through volunteering, I will fight for justice."
2012 Recipient - Kyle Robertson
While in law school, Kyle worked with the Consumer Advocacy Protection Program providing legal assistance to low-income families throughout Arizona. He also traveled throughout the state on the Family Justice Bus, a program designed to bring free legal services to underserved communities. He volunteered at the United States Bankruptcy court, assisting self-represented individuals with paperwork and reaffirmation proceedings. Kyle focused much of his free time on serving at-risk children in the state by assisting the Arizona Friends of Foster Children, and volunteering during National Adoption Day at the Maricopa County Juvenile Court. For his efforts during law school, Kyle was awarded Highest Pro Bono distinction at graduation. No matter where his legal career takes him, Kyle plans to stay devoted to serving people in need.
2011 Recipient - Lauren Morris
Ms. Morris has not only excelled academically as a first and second year law student, but has excelled in her service to the law as well. She is involved with moot court, volunteers with the Arizona Justice Project, has been a student ambassador, member of the school's pro bono board, and associate editor for a legal journal. She has accomplished all of this while working part time as a law clerk for ASU's Student Legal Assistance office. "In the future, I hope to start my own law firm that provides low cost legal services to those in need. However, no mater where I work, I will always dedicate time to pro bono and public interest service."
2010 Recipient - Matthew Binford
Two major unfortunate incidents in Matthew's life sparked his interest in public service and specifically criminal justice. In 1995, his uncle was murdered in Phoenix and three years later, his niece, nephew and brother-in-law were murdered during a home invasion robbery in Georgia. He studied criminal justice topics at the University of Arizona and served his free time as a volunteer canine agitator for law enforcement agencies as well as a note-taker for disabled students. After graduating, he was accepted to the Teach For America program, which places recent college graduates in low income communities to teach for a two-year period. He was assigned in South Central Los Angeles then East Las Vegas. He was very involved in his students' lives, both inside and outside the classroom. He was rewarded for this by being selected New Teacher of the Year for the Clark County School District. Currently, he serves as President of Wills For Heroes, Vice President of the Community Advocacy Protection Program, Curriculum Director on the Youth Mentoring Board, a Student Ambassador in the Admissions Office, a mentor with the National Hispanic Bar Association, and as Law Student Coordinator of the Maricopa County Teen Court. He states that he plans to spend the rest of his life using his education and experiences to continue to serve the public.
2009 Recipient - Matthew Moellering
This year's award was made possible by a donation from Joe Vogl and a matching grant from the Northrop Grumman Corporation.
While a first year law student, Matt became an active Homeless Legal Assistance Project (HLAP) student volunteer when most students are reluctant to invest time in pro bono activities. As a second year student, Matt stepped up to the plate to become an Assistant Project Director (APD) for HLAP, directly overseeing the UMOM (United Methodist Outreach Ministries) shelter in Phoenix. Matt has full responsibility to organize, schedule, and recruit student and attorney volunteers to make regular visits to the UMOM shelter.
Matt is a regular volunteer for VITA (Volunteer Income Tax Assistance). VITA helps the needy to complete their tax forms. Additionally, Matt is the treasurer for both the Pro Bono Board and the Jewish Law Students Association at ASU. Matt is also active in Habitat for Humanity, the Race for the Cure, and Wills for Heroes.
Matt also excels academically. Matt is a Center Scholar for the Center for Law, Science & Technology at the ASU College of Law. The Center Scholar is an honor bestowed to students who excel academically and who have an interest in the intersection of technology and law. Matt is also an associate editor on Jurimetrics, one of ASU's two law journals.
Matt Moellering gives generously of his time and energy to support issues of social justice. He believes that it is important for people to give back to the community in their own way, and he intends to continue his community involvement in both legal and non-legal venues once he is a practicing attorney.
2008 Recipient - Philip Beatty
This year's awards were made possible by a donation from Joe Vogl and a matching grant from the Northrop Grumman Corporation.
During Beatty's first year of law school, he participated in the Homeless Legal Assistance Project (HLAP). HLAP provides legal aid to six of the Phoenix-area homeless shelters with the help of licensed attorneys. During his second year he took over as Assistant Project Director for one of the largest shelters, CASS (Central Arizona Shelter Services). During the school year, volunteer students & attorneys visited CASS approximately every two weeks to provide legal help to the homeless. Then in his third year of law school, he took over as Project Director for HLAP, overseeing the entire program and its mission to 6 shelters.
Mr. Beatty states that no matter where his law degree leads him, he will always participate in pro bono programs like HLAP and CASS.
2007 Recipients
Jalayne Arias
Michelle Niehaus Ogborne
---