Walter E. Craig Distinguished Service Award
Awarded to the attorney who has manifested adherence to the highest principles and tradition of the legal profession and service to the public in the community in which he/she lives.
Nominations are due March 1st and are to include the individual's name; firm if applicable; address & other contact information; the award for which they are being nominated and contact information of the nominators; a summary of their characteristics, experiences, and service that qualifies them for the award; and support letters from others may be included. The nomination packets should be sent to The Arizona Foundation for Legal Services & Education, ATTN: Kevin S. Ruegg, 4201 N. 24th Street, Suite 210, Phoenix, AZ 85016 or fax to 602-271-4930.
Awards Acknowledged in conjunction with the Foundation participation in the annual Arizona State Bar Convention.
Be A Foundation Luncheon Sponsor!
2017 Awardee
Don Bivens

Distinguished Services so aptly defines the work of Don Bivens.  He has led, partnered and formed some of the most distinguished organizations and committees in Arizona and nationally.  Founding President of the Thurgood Marshall Jr. Inn of Court; President of the State Bar of Arizona; President of the Western State Bar Association; Co-Chair of the Equal Justice Campaign; Arizona delegate in the ABA House of Delegates; Maricopa County Bar Association Hall of Fame inductee; Chair of the Arizona Supreme Court's Committee on Civil Justice Reform, President of the Maricopa County Bar Association and the list goes on with over 30 years of leadership.
Don's leadership is not just in the legal world, as he, alongside wife Patricia Refo, have made significant contributions to the Arizona community.  As Co-Chair of the Equal Justice Campaign, the agency has raised $5 million dollars to help legal aid in Arizona.  He was elected twice to serve as State Chair of the Arizona Democratic Party.  Don Bivens and Patricia Refo have served as Senior Warden and Chancellor of their church, and Don also serves as the church attorney for the Episcopal Diocese of Arizona.   They often open their home for charitable and political functions such as the Arizona Theater Company, Phoenix Symphony, Salvation Army and Arizona for Children.
Don's career is a long list of service both to the legal community and the Arizona community as a whole.
2016 Award
Hon. Peter Cahill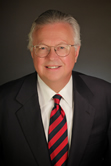 Over 40 years ago Peter was serving on the front lines of the War on Poverty in rural Arizona first as a VISTA volunteer and then staff attorney with the Pinal and Gila County Legal Society. He treated his clients with compassion and respect as he provided representation to hundreds of low income residents from Casa Grande to the San Carlos Reservation.
            Peter's contributions continued when he transitioned from legal aid to private practice in the Globe/Miami area. He not only provided pro bono representation to numerous individuals  but also took a leadership role in the statewide effort to increase overall access to legal services by his role first as board member and ultimately as President of the Arizona Bar Foundation.
            When Peter joined the Foundation Board it was beginning its initial discussions of how the newly realized IOLTA funds were going to be distributed. There was not uniform support for the proposition that the majority of the funding should go to the existing Legal Services programs  to provide direct delivery of legal services to low income individuals . Peter was a strong and important voice in insuring that the funding went where it was most needed and could be most effective.
            Peter's support for the delivery of the state's legal services programs and their clients continued after he left the Foundation when he helped create and joined the board of the Arizona Justice Institute (now the William E. Morris Institute for Justice).
Peter's entire legal career has been characterized by his devotion to community service and assistance for those in need.
2015 Award
William Hardin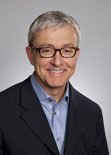 As William Hardin's colleagues have stated, he is committed to making Arizona a better place to live and to enhance the lives of all Arizonans. Hardin is not someone who is active in his community, he is the one spearheading multiple initiatives to make our state and country better. To highlight just a few of the amazing work William Hardin has accomplished: he was a founding member of the now Equality Arizona; he spent two weeks in Louisiana following Hurricane Rita delivering hot meals and supplies; Bill was a key leading role in organizing business community pressure which played a critical role in Governor Brewer's decision to veto (SB 1062); Hardin, and others from his firm provided the legal support necessary to get (HIV/AIDS) clinical trials up and running.  Those clinical drug trials have been a key component of the FDA approval process for nearly all drugs currently used to treat HIV and AIDS.
Bill's work epitomizes 'access to justice' by continually to assure that Arizonans, and all Americans, have equal protection under the law.
"It is one thing to idealize social change, another to have been at the forefront of creating it…He is an example of how an attorney can serve both as counselor and strategist.  Through his work on establishing the first statewide gay rights organization, he set the state for me to be an open, proud and productive member of this community."  (from one of the 20 nomination letters received)
2014 Award
Neal Kurn

Having practiced fifty years at the Bar, Neal has more than demonstrated is "adherence to the highest principles and traditions of our profession." Neal has given of his time and talents to a host of community philanthropic organizations and been directly responsible for influencing in excess of $150 million to come to those organizations. However, to those who know best, Neal has not only been prodigious fundraiser for charity, but even more importantly, a mentor and wise counsel to those in charge of various charities.
Mr. Kurn handled the transaction whereby the State Bar and Bar Foundation acquired the Evans Kitchell building on First Avenue. It was a milestone for the Bar and it was Neal's dedication and tax expertise that facilitated so meaningful a transaction to both the Bar and the Foundation. Neal served on the Board of Governors of the State Bar and was one of the Foundation's early presidents and Founding Fellows.
Neal has not only established a peerless reputation in the profession but has made countless charitable, cultural, religious and civic organizations the beneficiary of his skill, judgment and leadership.
2013
Barbara Dawson
2012
Justice Michael Ryan
2011
Robert Schmitt
2010
Prof. Robert Bartels
2009
Bill Jones
2008
Michael Flood
2007
William Haug
2006
Ted Schmidt
2005
Daniel J. McAuliffe (Snell & Wilmer, LLP., Phoenix)
2004
Paul Eckstein (Brown & Bain, P.A., Phoenix)
2003
Peter D. Baird (Lewis & Roca LLP, Phoenix)
2002
Mark Harrison (Osborn Maledon PA, Phoenix)
2001
Larry Hammond (Osborn Maledon PA, Phoenix)
2000
Grace McIlvain (Haralson, Miller, Pitt & McAnally)
1999
Kenneth J. Sherk (Fennemore Craig)
1998
John J. Bouma (Snell & Wilmer)
1997
D. Burr Udall (Chandler, Tullar, Udall & Redhair)
1996
Hon. Thomas Tang
1995
Edward Jacobson (Snell & Wilmer)
1994
Ashby I. Loshe
1993
Calvin H. Udall (Fennemore Craig)
1992
John P. Frank (Lewis & Roca)
1991
Elias M. Romley (Sole Practitioner)
1990
Charles E. Ares
1989
H. Karl Mangum
1988
Philip E. vonAmmon
1987
Mark Wilmer
---