Arizona Foundation for Legal Services and Education
Foundation Top Stories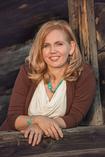 This academic year marks Rena's 10th year as a Faculty Member for the LRE Academy. Rena is dedicated to assisting Arizona's youth through law related education. She brings innovative teaching strategies, research, and a passion for making a positive impact on students. Rena is instrumental in developing new lesson plans for the academies she is assigned to. She's eager to share her ideas and offers assistance wherever needed. Her experience and knowledge of prevention based practices ensure that each lesson provided is designed to contribute to the success of youth. It is an honor to work with Rena each year. Congratulations Rena!!

The Online Arizona Justice System allows eligible users to post a legal question to a private messaging system. The questions are answered by volunteer attorneys. Online Arizona Justice System users can check the system for answers at any time. Only the website administrator and the volunteer attorney answering a user's question can see the user's name. All information posted is held in strict confidence.
Featured Opportunities

The 9th Circuit Courts are hosting their annual Civics Contest for 9th-12th grade which include the following prizes for 1st Place - $2,000, 2nd Place - $1,000 and 3rd Place - $500.
---
Foundation News