Arizona Foundation for Legal Services and Education
Foundation Top Stories
Arizona Supreme Court Chief Justice Scott Bales announces the formation of the 18-member Commission on Access to Justice. The Commission will be chaired by Lawrence F. Winthrop, Judge on Division One of the Arizona Court of Appeals and former president of the Arizona Foundation for Legal Services and Education.
It is here! Our Second Quarterly Report has hit the presses! And, to 'add a little excitement'- If you follow the link and then click on the shopping cart icon below the report, you can answer a short 10 question quiz to have a chance at winning $100 for your favorite Arizona law-related education or legal service program! There are two $100 prizes and you can enter as many times as you want but your entries have to be submitted by August 31, 2014 midnight! (hint: all answers are in the report!)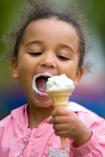 LawForKids.org hosted our first statewide "Create A Law" Competition in celebration of Law Day 2014. Over 100 laws were submitted for consideration which brought in over 7,000 votes. Congratulations to all classes and students who participated. Below are the final results and competition winners for 2014.
Elementary Level—Cactus View Elementary School, Mrs. Pownall's Class, 5th Grade 933 Votes:
Adrea's Law - There should be a day where it is Arizona Ice Cream Day. The date would be July 15th. This should be a law because the weather is so hot in Arizona, especially during the summer. Arizona could be the 1st state in the country to have an Ice Cream Day. People could get 1 free container of their favorite ice cream. People could get a coupon mailed or emailed to their house if they register to participate.
(Click Article Title to read more of the Winning Laws)

This last quarter, the visitors to azlawhelp.org have almost doubled over the first quarter, a the chart above shows the increase was over 40,000 more visitors in the second quarter! If you know of businesses who would like to sponsor this website or attorneys who are interested in providing a Guest Attorney article, please have them contact info@azflse.org for further information.
Featured Opportunities

Teaching today's students means speaking their language. Participants of this training will learn how to use on-line games to educate youth on the 3 branches of government, their rights and public policy through iCivics.org. iCivics.org is the vision of Justice Sandra Day O'Connor. Through games, lessons, webcasts, and more students learn how the government works and how they can do their part by being a productive citizen. Students have a chance to be the President, solve the budget crises, implement a public policy and much more!

This BRAND NEW Kids Voting training will give participants the tools they need to create their school's voting polls. Learn how to let the students engage your school community in the exciting world of voting!! Students become the county recorder, the campaign staff, the volunteers working at the polls and SO MUCH MORE. Don't just tell your students about voting, let them LIVE it!! Additionally, participants will be provided with a tutorial on how to utilize the Kids Voting online voting tool.
Looking for an Internship?
The Foundation has several internship opportunities available including accounting, legal services, and law related education. Contact the Foundation for more information.

intern program description2
The Arizona Attorney General's Office has made funding available to offer legal assistance to many Arizonans hurting from the foreclosure crisis that swept our nation over the last several years. for more information about services that are available, please follow the link in the the title above.
Facebook Feed
---
Foundation News