William E. Morris Pro Bono Service Award
Awarded to recognize extraordinary contributions by an Arizona Attorney in making legal services available to persons who otherwise could not afford them, and thereby to focus public awareness on the substantial voluntary services by Arizona attorneys in this area. Renamed in 2000 to honor the memory of William E. Morris, a long-time attorney for the poor in Arizona.
Nominations are due March 1st and are to include the individual's name; firm if applicable; address & other contact information; the award for which they are being nominated and contact information of the nominators; a summary of their characteristics, experiences, and service that qualifies them for the award; and support letters from others may be included. The nomination packets should be sent to The Arizona Foundation for Legal Services & Education, ATTN: Kevin S. Ruegg, 4201 N. 24th Street, Suite 210, Phoenix, AZ 85016 or fax to 602-271-4930.
Awards Acknowledged in conjunction with the Foundation participation in the annual Arizona State Bar Convention.
2016 Awardee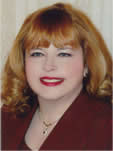 Denice Shepherd
Denice's practice does not lend itself to high profile cases. You will not read about her in the newspaper or see her on televison. But she has quietly built a career helping those most in need. Denice joined the Southern Arizona Legal Aid Volunteer Lawyer Program in 1996. Over the course of the last twenty years Denice has assisted children and families with minor guardianships, wills, powers of attorney, healthcare powers of attorney and small probate matters.
In addition to providing direct representation to clients, Denice frequently participates in the VLP's Minor Guardianship Clinic where she supervises law students as they meet with unrepresented clients at their guardianship hearings in Probate Court.
Denice's volunteer work goes beyond the VLP to working on the Reid Park Zoological Society Board and being active in Arizona Women's Lawyer Association.
2015 Awardee

Skip Skinner
Skip has been volunteering for the Southern Arizona Legal Aid's Volunteer Lawyers Program since 2005. He volunteers at their Advice Only clinic, assists with Minor Guardianship clinics as well as accepting cases for direct representation.
Skip is a frequent participant in the VLP's Minor Guardianship Project in Probate Court where he supervises law students as they meet with unrepresented clients. In 2014, Skip led 55 VLP Clinics, donated 174 hours of his time and mentored many law students. Almost 2,000 clients have benefitted from his legal expertise and 4,875 children received help through his willingness to help.

A client walking out from an Advice Only clinic with Skip was overheard saying in a broken Eastern European accent, "You are like God. I came here with a problem and now it is gone." Thank you to Skip for his continual heroic legal service.
2014

Kathrine McLeod
Mrs. McLeod is the mother of 7 and grandmother of 16. She began her first career as a real estate broker in Michigan. After raising her children, she obtained her Michigan law license in 1991 and moved to Arizona. She obtained her Arizona Real Estate Broker′s license and Arizona Bar license and began working with her daughter in a small civil and criminal practice. About eight years ago, she began working as a volunteer lawyer with the VLP where she worked on several successful landlord cases. One case a landlord insisted that a young man brought bedbugs to the apartment and took his prepaid rent for bedbug expenses and attempted to evict him for non-payment of rent. Kate worked tirelessly for this young student and reached an amicable resolution. Kate has selflessly looked out for and protected those incapable of protecting themselves. She is someone who has recognized the truly important values amongst humanity, those of respect, dignity and equality. That is what she stands for and that is what she fights for.
2013

Stanley Friedman
Retirement for some means you stop working. For Stanley Freidman it meant law school. Stan left his thriving insurance business in New Jersey to his sons and started law school to be admitted in 1998. After he and his wife moved to Arizona, he was determined to continue to use his legal skills to serve the community. Under Rule 38e he began to demonstrate his creativity and commitment to pro bono service. He worked to develop and provide pro bono help to tenants at the San Marcos Justice Court; he created printed materials and a video presentation to educate tenants; he reached out to other retired attorneys to encourage them to join in his volunteering; and he recruited law students to help provide presentations to educate the community on landlord-tenant issues.
At Community Legal Services, Mr. Friedman has his own phone extension that he monitors several times a day to respond to callers in need. He told CLS to use him as a resource for phone advice to tenants in immediate emergency situations. He never says no when the VLP calls! During 2012, Stan devoted at least three hours a week, every week of the year, to providing pro bono service to tenants. He assisted at least 27 families in addition to providing many other people with brief advice or referrals. He is a true gentleman and professional. He is a great role model as a person and as a volunteer.
2012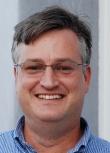 Rob Ferrier
Rob Ferrier has been with the Southern Arizona Legal Aid's Volunteer Lawyer Program (VLP) since 2005, and in those years Rob has assisted 211 clients and dedicated more than 1000 hours to help those most in need. Along with running a very busy practice and raising four young children (all under the age of ten) alongside his wife, Rob's commitment to public service never waivers as he always creates time to be of assistance. Rob's responsibilities are numerous with the VLP as he has split his time between challenging domestic violence cases, training law school volunteers, and training VLP attorneys willing to assist with family law cases to name a few of his services. The number of hours Rob Ferrier has spent with the VLP has without question made an impact on countless lives.
2011 Award

Ben Smith
Ben Smith joined the Southern Arizona Legal Aid's Volunteer Lawyers Program (VLP) in 2007, and in those few years, Mr. Smith has assisted eighteen hundred and two clients. When Ben first joined the VLP his only request was to be assigned to assist the greatest need. As the VLP receives many cases involving family issues with domestic violence, the staff directed Ben to these clients. Since Ben had never practiced in domestic relations he began to train himself by seeking out topical seminars, advice and mentors wherever he could. Today, Ben leads paternity and divorce clinics several times each week as well as handling direct representation cases. The numerous hours Ben has dedicated to helping the most vulnerable domestic relations and domestic violence victims have made the difference in countless lives.
Ben Smith's service extends beyond helping clients. He supervises law students involved in the Minor Guardianship Court Project and Court's Self-Service Center, serves on a local non-profit's board and sponsors VLP's Continuing Legal Education seminars.
A law student at the clinics stated, "the clients were not the only ones who benefitted from Ben's (patience and kindness). His encouragement made a huge difference for me when I spoke with clients. His achievements have inspired me to continue working with financially disadvantage members of the community who are in need of legal services."
2010 Award

David Sanderson had a lifelong commitment to help those in need and an unwavering commitment to use the talents he possessed to help others who were less fortunate. After a long battle with cancer, Dave passed away in October of last year. Dave was known for having a huge heart and kind demeanor which provided many pro bono clients with both excellent and compassionate representation. In his 13 years volunteering with the Maricopa Volunteer Lawyer Program, Dave not only helped numerous families but enlisted his law partners to help as well. Three cases for which he volunteered required more than three years of Dave's time.
"He will be remembered by all who knew him as a person who lived the ideals of William Morris in his personal and professional life."
2009 Award
Dean Christoffel has been involved with VLP for 27 years. In that time, he has assisted nearly 400 clients, including some of the most vulnerable domestic violence clients seen by VLP. Taking cases is only a small part of Dean's commitment to providing access to all Arizonans. He trains, supervises and mentors students each semester in the VLP law student program, serves on the Family Law Section Executive Council, and serves on the Pima County Bar Association Family Law Section. But Dean still wanted to do more, so he asked VLP how else he could help – specifically in rural areas. As a result, he started recruiting for rural volunteers (traveling to different rural areas to promote the program), wrote letters to each attorney attending a rural presentation (over 60) to encourage them to participate, and agreed to lead VLP's efforts with regard to the development and implementation of rural-based clinics. Dean Christoffel has consistently gone above and beyond.
2008 Award
Debra Hill a partner in the Phoenix law firm of Osborn Maledon, P.A., has been with the firm for 20 years, actively dedicating her time to the law and public community service.
Her list of accomplishments starts with Homeward Bound, an organization that assists homeless and domestic violence families with children achieve economic independence. Ms. Hill was one of the early board members of Homeward Bound and chaired its board of directors. She remains actively involved in the program.
Ms. Hill also has been deeply involved in the representation of jail detainees and inmates in the state prison system on matters that relate to their mental and physical well-being.
Ms. Hill has played a leadership role in many community organizations, including Arizona Town Hall and the Fiesta Bowl Committee. She also is a partner in Social Venture Partners of Arizona and is a graduate of Valley Leadership. In addition, she has served as president of what was then the Arizona Bar Foundation, is an active member of the Arizona Attorneys for Criminal Justice and is involved in the Foundation for Global Leadership, a group that helps to provide resources to individuals and enterprises in Africa.
2007 Award
Cary Inabinet is an attorney at the Office of the Attorney General in Sierra Vista. His involvement in pro bono work spans over 20 years and 2 counties. Originally volunteering with Community Legal Services VLP program in Maricopa County, Cary moved to Cochise County in 2001, and bega working Southern Arizona Legal Aid's VLP. He has launched several clinics targeted at domestic violence and the elderly. Two of his piloted programs have assisted 432 rural clients over the last 6 years. Through the VLP, Cary has also organized and presented in many CLE seminars for rural attorneys, who rarely have access to live CLE presentations. Cary has touched the community and Volunteer Lawyer Program by providing a variety of services. His leadership in the pro bono community and service on the VLP Advisory Board has been a shining example for recruitment of pro bono attorneys.
Past Winners
2006
Tom Roberts
2005
Scott Gan
2004
David Engelman
2003
Pamela Liberty
2002
Alyce Pennington
2001
Luis Ochoa (DeConcini McDonald Yetwin & Lacy, Tucson)
2000
Steven Cox (Waterfall, Economidid, Caldwell, Hanshaw & Villamana)
1999
Wayne Yehling (DeConcini, McDonald, Yetwin & Lacy)
1998
Michael McGrath (Mesch, Clark & Rothschild)
1997
Christina Urias (DeConcini, McDonald, Yetwin & Lacy)
1996
Philip (Jay) McCarthy, Jr. (Hufford, Horstman, Mongini, Parnell & McCarthy)
1995
Michael J. Tucker (Polese, Pietzsch, Williams & Nolan)
1994
Dianne C. Kerns (Sole Practitioner) Robert E. Mites
1993
Hon. Robert W. Pickrell (Sole Practitioner) Thomas M. Lyon
1992
Rev. David A. Meyers
1991
Lawrence A. Hammond (Osborn Maledon)
1990
Nancy M. Coomer (Sole Practitioner)
1989
John A. Greene (Tiffany & Bosco)
1988
William T. Birmingham (Sole Practitioner)
1987
Ted F. Warner (Warner, Angle, Roper & Hallam)
---