Arizona Foundation for Legal Services and Education
Foundation Top Stories
Congratulations to the Modest Means and Mock Trial programs! These programs will each be given $100 as the beneficiaries of the Access to Justice Update Quiz Contest. Thank you for all who participated in our game! For those of you who haven't had the opportunity to read about the good works being accomplished through our Arizona educators and lawyers, the report is still available through the headline link above. Thanks to all who make equal access to justice a reality.

The Arizona Bar Foundation was named one of the top 10 flexible workplaces in the country. When Work Works looks at companies around the country and surveys all staff. The Foundation has been the proud recipient for the last 5 years!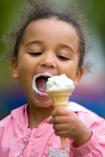 LawForKids.org hosted our first statewide "Create A Law" Competition in celebration of Law Day 2014. Over 100 laws were submitted for consideration which brought in over 7,000 votes. Congratulations to all classes and students who participated. Below are the final results and competition winners for 2014.
Elementary Level—Cactus View Elementary School, Mrs. Pownall's Class, 5th Grade 933 Votes:
Adrea's Law - There should be a day where it is Arizona Ice Cream Day. The date would be July 15th. This should be a law because the weather is so hot in Arizona, especially during the summer. Arizona could be the 1st state in the country to have an Ice Cream Day. People could get 1 free container of their favorite ice cream. People could get a coupon mailed or emailed to their house if they register to participate.
(Click Article Title to read more of the Winning Laws)

This last quarter, the visitors to azlawhelp.org have almost doubled over the first quarter, a the chart above shows the increase was over 40,000 more visitors in the second quarter! If you know of businesses who would like to sponsor this website or attorneys who are interested in providing a Guest Attorney article, please have them contact info@azflse.org for further information.
Featured Opportunities
Looking for an Internship?
The Foundation has several internship opportunities available including accounting, legal services, and law related education. Contact the Foundation for more information.

intern program description2
The Arizona Attorney General's Office has made funding available to offer legal assistance to many Arizonans hurting from the foreclosure crisis that swept our nation over the last several years. for more information about services that are available, please follow the link in the the title above.
Facebook Feed
---
Foundation News