Professional Development
Professional Development Opportunities For We The People: Project Citizen
All Project Citizen training opportunities include a FREE classroom set of textbooks, which also includes a teacher's guide, reimbursement for mileage and accommodations for those traveling more than 100 miles one way, breakfast and lunch, and substitute reimbursement.
Project Citizen Academy
This one-day academy put teachers in their students' shoes as they receive lesson plans, and learn the ins and out of Law-Related Education best practices. You are invited to take advantage of this excellent professional development opportunity!
Training Objectives: As a result of this training, participants will be able to:
Guide students through the process of making changes in their community.
Understand public policy and how it relates to students.
Promote responsible student participation in local and state government.
Campus Issues Curriculum Addresses:
Lack of appreciation for surrounding community
Lack of school attachment
Lack of civic participation
To register or learn more about this and other LRE training opportunities, visit www.azflse.org/academy/.
The Western Region Project Citizen Summer Institute
During the months of June and July, Project Citizen Summer Institutes will be held throughout the nation. For the next three years, the Western Region Summer Institute will be held in Idaho. This week-long training is for Project Citizen teachers in middle and high school grade levels, and of all levels of experience with the program. Selection is on a first-come, first-served basis and the potential relevance of Project Citizen to your teaching situation. 40 teachers from the western region: Alaska, Arizona, California, Hawaii, Idaho, Nevada, Oregon, Utah, and Washington will be selected each year to learn how to implement the Project Citizen curriculum into their classrooms. If participants are interested in attending a Project Citizen Summer Institute but are unable to attend during Idaho's time frame, they can apply to attend an institute in another region.
The Institute offers a balance of content and pedagogy. Its rigorous program allows teachers to work with national and local scholars from a variety of disciplines and it also offers interactive lesson plans and mentoring. As a culminating activity, teachers showcase the process they have learned in front of judges, just like their students would do.

Participants of the Institute receive the following:
Air transportation
Lodging and meals
Classroom set of textbooks
Professional Development Hours
This Institute is provided at NO COST to participating teachers through the generosity of the Center for Civic Education.
For an application and more information please visit the Center for Civic Education's website. Project Citizen Summer Institute Application July 12-16, 2010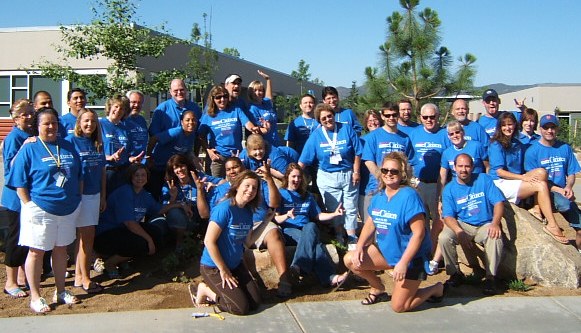 ---