LRE Resource Lending Library
The Arizona Foundation for Legal Services & Education maintains a free lending library of over 2,500 law-related education materials, including videos, software, computer games, books, curricula, and lesson plans. This library is maintained as a resource for educators, school resource officers, probation officers and lawyers throughout the state In order to establish borrowing privileges from the library, The Arizona Foundation for Legal Services & Education requests that a Borrowing Agreement be signed by both the borrower and a representative from their school or organization. Both the borrower and their school or organization will be responsible if any materials checked out from the library are lost, misplaced, damaged or unable to be returned for any reason. This policy is necessary as lost materials from our library are often too costly to replace or simply cannot be replaced.
All library materials can be reviewed on this website. Also, please review our expanded Circulation Policies and download a Borrowing Agreement
To send feedback to the LRE Resource Lending Librarian, please email us at info@azflse.org.
---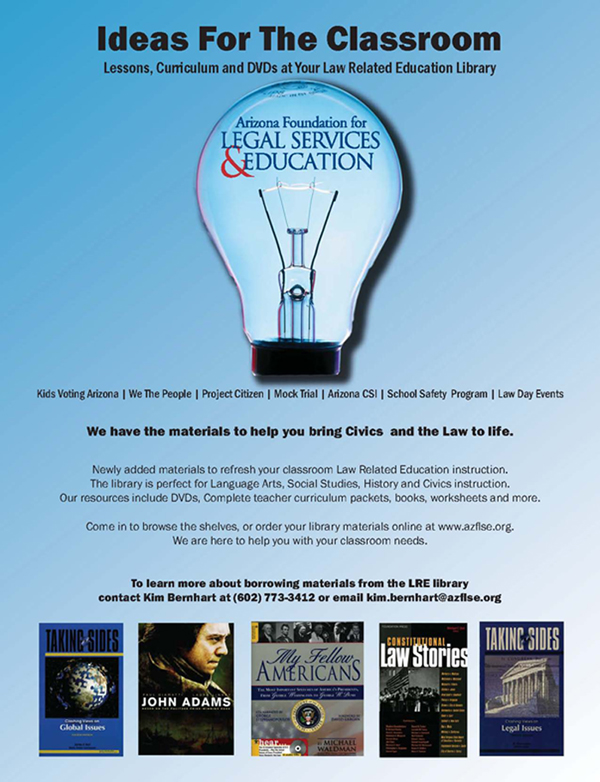 ---
Search LRE Resource Lending Library
---