The
2017

Board of Directors

Kim Demarchi, President, is a partner in Lewis Roca Rothgerber Christie's Litigation Group, where she represents public, private, and non-profit clients in civil appeals and in the litigation of complex matters. A substantial part of her practice involves issues of public law, including representing state, local, and tribal governments in administrative and court proceedings and advising a wide range of clients on compliance with campaign finance, election, and lobbying laws.
Prior to joining the Foundation Board, Kim was a member of the Board of Directors of Community Legal Services, served on the State Bar of Arizona's Access to Justice Task Force, and coached the Mock Trial team at Central High School. Kim is also active in other Bar organizations; she currently serves as Vice Chair of the State Bar of Arizona's Rules of Professional Conduct Committee, and has served as President of the Arizona Women Lawyers Association (2012) and Chair of the State Bar of Arizona Appellate Practice Section (2010-11). She is an elected member of the American Law Institute, a member of the Research Committee of the Arizona Town Hall, a graduate of the inaugural class of the Flinn-Brown Civic Leadership Academy, and a soprano in the Phoenix Community Chorus. She also regularly teaches and writes on topics including appellate practice, lawyer ethics, and election law.
Prior to joining Lewis Roca Rothgerber, Kim was a law clerk to the Honorable Ruth V. McGregor of the Arizona Supreme Court and the Honorable Mary M. Schroeder of the U.S. Court of Appeals for the Ninth Circuit. A native of Tucson, Kim is a graduate of the Arizona State University Honors College and the Yale Law School.

Matt Binford, President-Elect, is an Assistant United States Attorney with the Department of Justice in Phoenix, Arizona. Prior to serving with the Department of Justice, Matt was an Assistant Attorney General for the State of Arizona. Before he began his legal career, Matt taught with the Teach For America program in South Central Los Angeles and Las Vegas.
Matt received his law degree from the Sandra Day O'Connor College of Law at Arizona State University, where he graduated with Highest Pro Bono Distinction. At the law school, he was the Truman R. Young Prosecutorial Fellow and a staff writer for the Arizona State Law Journal. He earned his undergraduate degree at the University of Arizona, and has a master's degree in Curriculum and Instruction from the University of Nevada-Las Vegas.
Matt is a member of Arizona's Criminal Jury Instructions Committee and the Arizona Bar Foundation's Board of Directors. He also serves on the Executive Council of the State Bar's Appellate Practice Section and has previously served on the Attorney General's Committee on Record Statements and Eyewitness Identification, as well as on the Arizona Forensic Science Academy Advisory Board.

Jennifer Holsman Tetreault, Vice President, serves as the West Region Legal Counsel for US Foods and is responsible for providing practical, timely and high quality legal services to various functional groups, including Sales, Marketing, Human Resources, Supply Chain, and Operations.
Prior to joining US Foods, she was Corporate Counsel for Rural/Metro Corporation and served as the Executive Director of Operations and Chief Legal Officer for the Arizona State University Alumni Association from 2007-2012. From 2003-2011, she worked as a litigation defense attorney (2003-2007), and Of Counsel (2007-2011) at Jones, Skelton & Hochuli, P.L.C. From 2011-2013, Jenny served as Of Counsel at Struck, Wieneke and Love, P.L.C., practicing in the area of civil rights, constitutional defense, and governmental liability. She is admitted in the state courts for Arizona and the District of Columbia, the U.S. District Courts for Arizona and the District of Columbia, and the Ninth Circuit Court of Appeals.
Mrs. Holsman Tetreault is a graduate of Arizona State University (magna cum laude and Barrett Honors College). She earned both her masters and law degrees from Syracuse University, where she was named the Outstanding Law School Graduate upon her graduation.
Mrs. Holsman Tetreault is very active in the community and serves on the Board of Directors for Valley Leadership, the Children′s Action Alliance, Downtown YMCA, Women′s Leadership Council/United Way, and the Tempe Community Council. Jenny is also active with the Sandra Day O'Connor Inn of Court, Association of Corporate Counsel, and the Maricopa County Bar Association. In recognition for her work in the community, Jenny was named one of the Top 25 "ASU Barrett Honors College Graduates to Watch" in 2013 and was a recipient of the Phoenix Business Journal's Forty Under 40 in 2009. She also graduated from Valley Leadership in 2010 and was a Flinn-Brown Civic Leadership Academy Fellow in 2011.
She has served as a faculty member at the Sandra Day O'Connor School of Law since 2010 and teaches U.S. Law and Legal Analysis.

Rachel Hernandez, Secretary, is an Assistant United States Attorney in Phoenix, Arizona. She currently handles criminal appeals, representing the United States before the Ninth Circuit Court of Appeals. Prior to her stint in the appellate section, Rachel was assigned to the fraud section of the criminal division, where she prosecuted a wide range of fraud and public corruption cases. From 2009 to 2012, Rachel was the Executive Assistant United States Attorney, where she advised the United States Attorney, oversaw administrative matters and developed and implemented office-wide policies.
She received her law degree from University of California, Hastings College of Law and her undergraduate degree from Brandeis University. Over the course of her career, she has also prosecuted violent crimes, drug organizations and immigration cases. Prior to becoming an Assistant United States Attorney in 2000, she was a Deputy Maricopa County Attorney and an Assistant Arizona Attorney General.
Rachel served as chair of the State Bar Public Lawyer Section from 2002 to 2003 and as chair of the State Bar Legal Services Committee from 2008 to 2010.

Peter Davis, Treasurer, is the Managing Director of Simon Consulting, LLC. His areas of expertise include understanding and interpreting financial data, fraud detection and deterrence, and determination of business and personal damages. His projects include receiverships over Ponzi schemes, receiverships over real estate, turnarounds of operating entities, alter ego analyses, fraud investigations, lost profit calculations, lost earnings calculations, asset searches and related matters. Mr. Davis has provided expert testimony in federal, bankruptcy and state courts. He has taught on the subject of forensic accounting and receiverships at Arizona State University and has provided training on fraud and forensic accounting to numerous organizations.
He is conversant in German and has consulted for companies in the United States, Germany and Japan.
Mr. Davis is a member of numerous professional organizations, including the American Institute of Certified Public Accountants, the Association of Certified Fraud Examiners, the Turnaround Management Association, and the Association of Insolvency and Reorganization Advisors.
Matthew Fischer, Past President, is a partner at Snell & Wilmer law firm, and has been an active member in the legal community. He has served on various Snell & Wilmer committees including being a Junior Associate Mentor and Chair of the Hiring Committee. He volunteered for the Maricopa Volunteer Lawyers Program, University of Arizona College of Law, Arthritis Foundation and the Norte Dame Club of Phoenix. Before Snell & Wilmer, Mr. Fischer worked at the US DOJ Bankruptcy Division and at the Phoenix Municipal Court. The VLP recognized him as Guardianship Attorney of the year and his own firm also honored him as a Top Pro Bono Attorney.
Matt belongs to numerous professional organizations including ABA's Section of Litigation, SBA's Trial Practice Section, the Maricopa Bar's Litigation Section, the Arizona Association of Defense Counsel and the Securities industry and Financial Markets Association.

Damon Ashcraft, is a partner at Snell & Wilmer law Firm. He assists clients in identifying, protecting, and maximizing the value of their intellectual property. As a registered patent attorney, Damon prepares and prosecutes patent applications in the biotechnology, medical device, electronics, software and business method areas, and manages numerous global patent portfolios. His technical experience includes medical devices, software,microbiology, optics, pumps, heaters, ultrasound, semiconductors, wireless devices, software and circuitry.
Damon is a frequent speaker on various intellectual property topics and has authored and co-authored various articles. He is also an active member of the International Trademark Association("INTA") and currently is serving on the Internet Committee as Chair of the Internet Governance and Contracts Subcommittee.
His community involvement include Epiphany Lutheran Church, Habitat for Humanity and Snell & Wilmer Community Committee.

Damon Boyd is a private attorney at Law Office of Damon L. Boyd PLLC, where his practice is concentrated in intellectual property law. Since 2001, Damon has counseled the Arizona Foundation for Legal Services & Education on a wide variety of legal issues, including intellectual property issues, social media issues, and general legal questions relating to technology. Over the years, Damon has counseled the Foundation with respect to numerous intellectual property issues as they arise, and has provided a variety of training seminars to the Foundation and its members relating to intellectual property and social media. Most recently, Damon has provided counsel on intellectual property issues relating to an oral history portion of the Arizona Supreme Court's Centennial website project. Damon has also served as an adjunct professor at the Phoenix School of Law.
In addition to his service to the Foundation, Damon is and has been involved in the community, including working with the Arizona Celtic Bar Association, the Sudanese for Sudanese Foundation, and counseling numerous non-profit organizations with respect to their intellectual property needs.

Andrew Ching began serving the City as City Manager in April 2013, following his appointment as Interim City Manager in January 2013. He served as the City Attorney from August 2006 to January 2013. Mr. Ching started his career in the Tempe City Attorney's Office as a volunteer in 1992, became a law clerk in 1993, and served as a contract attorney from 1995 to 1996. He left briefly from 1996 to 1998 to work in the Mesa City Prosecutor's Office, where he was named Prosecutor of the Year in 1997.
Returning to the City, Mr. Ching worked as Assistant City Attorney from 1998 to 2005, and was named Senior Assistant City Attorney in 2004. He left the City in 2005 to work as an associate at Phoenix firm Moyes Storey in the areas of civil litigation, land use litigation, zoning law and local government law.
Mr. Ching was born in Tucson and raised in Tempe, and has been a Tempe resident for over 30 years. He received a Bachelor′s degree from the University of Arizona in 1991, and earned a law degree from Arizona State University in 1994.

Cari Gerchick is a private attorney with Law Office of Cari M. Gerchick PLC. Prior to that she worked as Communications Director for Maricopa County. She worked with local and national media on a daily basis to share information about Maricopa County and to respond to County related questions. Prior to her current position, she spent five years as the Communications Director for the Arizona Supreme Court where she worked with courts at all different levels and across the state. In addition, Cari served as the Chief Deputy for the Clerk of the Superior Court and as a Policy Analyst for Richard M. Romley, Maricopa County Attorney. Cari has also served as the Director of Alumni Relations for the Sandra Day O'Connor College of Law at ASU, from where she earned her law degree. She earned her Master's Degree in Public Administration and her Bachelors Degree in Business Administration, graduating magna cum laude, at the University of Arizona.
In 2009, the Arizona Judges Association recognized Cari for her work on behalf of the judiciary. In 2007, the Arizona Newspaper Association awarded her their "Freedom of Information" Award. In 2007, the Phoenix New Times named her "Best Public Information Officer." In 2003, the State Bar of Arizona named Cari as the "Outstanding Young Lawyer of the Year."
Cari has been very active within the Arizona legal and civic communities. She is married to Senior Inspector Mark Neuberger, Judicial Security Division, of the United States Marshals Service.

Tom Giallanza previously served on the Arizona Bar Foundation Board from 2009-2015. He had been an Assistant Superintendent for the Arizona Department of Financial Institutions. Prior to moving to Arizona, he served as general counsel for a national real estate developer and later as manager of a national business unit for a major title insurance company. Tom earned his B.S. and J.D. from Loyola University of Chicago and is admitted to the Illinois bar. He is a member of the St. Thomas More Society of Phoenix.

Rodney Glassman leads Ryley Carlock & Applewhite's External Affairs and Government Relations practice. Rodney's practice is focused on driving relevancy, enhancing credibility, and developing substantive relationships for his government, corporate, and non-profit clients. In 2013, Rodney was appointed as the Acting Town Manager of Cave Creek, one of Arizona's most conservative communities, where he oversaw the completion of an independent audit, infrastructure planning for the town's utilities, and a national search for the community's new, permanent manager.
Prior to his service in Cave Creek, Rodney managed over $150,000,000 in annual sales revenue for Waste Management in Arizona and New Mexico. In 2010, Rodney won a four-way primary to then serve as the Democratic nominee for United States Senate. Previously, at the age of 29, Rodney was elected to the Tucson City Council by over 60% of the vote and was the first Democrat elected by residents of the Ward he represented in over two decades.
Having earned his Eagle Scout as a youth, Rodney serves as a Captain in the United States Air Force Judge Advocate General Corps Reserves. There he acts as both a litigator and civil attorney in the Air Force, attached to the 355th Fighter Wing at Davis-Monthan Air Force Base in Tucson, Arizona. In 2012, Rodney was selected as the 12th Air Force, JAG Reservist of the Year, amongst reservists from more than 27 active and reserve duty units.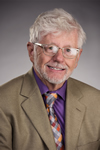 Kenney Hegland has spent his career teaching at Arizona with stints at U.C.L.A, Harvard, and the University of San Diego. As a law student he worked with a civil rights lawyer in Albany Georgia. Upon graduation he joined a newly formed state wide legal services program, California Rural Legal Assistance. He represented farm workers and poor folks in Delano. He was in private practice a week.
He served on the boards of Southern Arizona Legal Aid and the Tucson Aids Project and is currently on boards of nonprofits fighting economic exploration of the poor, helping the Tucson Veteran Treatment Court, and getting legal help to hospice patients. He's a new member of Board of Governors of the state bar.
With his wife, Barbara Sattler, then a judge at Juvenile Court, he created a program where law students discuss law and life with kids in custody. Many say it's the best thing they've done in law school (a rather low bar?) and a few have mentioned career goals changing. His A Short and Happy Guide to Elder Guide helps seniors in hard times. His 18 short videos, on problems facing seniors, are found at www.heglandlaw.com.
With Andy Silverman he has written 10 videos, distributed by Discovery, which put high school students in the role of jurors and judges deciding tough legal issues. For Army One Source, What We Need to Know About Our Troops - vets discuss their training, deployment and return). Recently Manny's Story, the true story of a high school kid who committed a murder, served 20 years, and is now helping teens avoid trouble. What to Do About Goldilocks? is distributed by the Foundation and stars his son, Alex Lane, and Judge Winthrop.
At the insistence of She Who Must Be Obeyed, he wrote Law School Chronicles. A law prof teams with his daughter to try a wrongful death case - lawyers scheme, profs debate, and students pray they won't be called on.
Educational achievements are fading memories but provoke a gag inspired by W. C. Fields. His degrees from Stanford, U.C. Berkeley, and Harvard prove you can fool some universities, some of the time, and that's good enough for tenure.

Hon. Stephen F. Mcarville attended Creighton University, Bachelor of Arts, History/Political Science, 1983; and, Creighton University School of Law School, Juris Doctorate Law Degree, 1987. Steve was engaged in the general practice of law with McCarville , Cooper & Vasquez in Casa Grande, Arizona until 2000 and also served as Town attorney for the Town of Mammoth, from 1990-2000. Steve was appointed as Pro Tempore Juvenile Court Commissioner by Presiding Juvenile Court Judge William O'Neil, May, 2000, as Superior Court Judge Pro Tempore by Vice-Chief Justice Charles E. Jones of the Arizona Supreme Court, July, 2000 and was elected to first full term as Pinal County Superior Court Judge, beginning January 2001.
Steve has served on several community boards including: Pinal-Gila County Legal Aid Board; Casa Grande Valley Historical Society; the Mayor's Ad Hoc Committee on Downtown Development in Casa Grande, 1998; Saint Anthony of Padua School Board; Hospice Charitable Foundation; and, Casa Grande's Main Street Board.
He is a member of the Pinal County Bar Association; Arizona Bar Association; and, American Bar Association.

Duane Phifer came to the Arizona Foundation for Legal Services and Education after attending a Summer Institute in 2004. Since that time, he has been a Mentor teacher in 5 Summer Institutes; as well as, a District level judge for the We The People competition, a Project Citizen judge for state level competitions, and a Law Related Education faculty member for We The People Seminars 101. He has prepared 6 non-competitive We The People Congressional Hearing teams for the annual middle school level showcase at the state competitions. He is also currently a "Trainer-Trainer" for the Law Related Education department. As a result of his involvement with the Foundation, he became a summer institute Fellow through the National Endowment for the Humanities by completing the National Academy, Loyola Marymount University, Los Angeles, California.
His professional career outside of the Foundation includes a wide array of technical and academic experiences. Duane has three years of technical instructor experience as a technical instructor at Chanute Air Force Base's Center for Technical Training. He instructed students in technical reading and applied sciences at the School for Aerospace Ground Equipment. This was followed by seven and one-half years of academic training in the field of Equal Opportunity and Treatment/Human Relations Education. After retirement, he studied and practiced Civil Law for State Farm Insurance; before returning to Europe, where he served as adjunct faculty at the Bremerhaven Hochschule, Bremerhaven, West Germany; teaching technical English in the Computer Engineering Department. He has recently retired from an inner-city middle school teaching job where he taught U.S. History and math intervention.

Jennifer Rebholz has been an active member of the State Bar of Arizona and its sister bars for more than nine years, most notably in the Young Lawyers Divisions. During the 2012-2013 year, as the President of the Young Lawyers Division, Jennifer served on the Board of Governors. She then ran and was elected to Board service in 2014. She is currently a board member on the Maricopa County Bar Association's Young Lawyer Division. Jennifer graduated from Gonzaga University School of Law in 2005, and began her career in Tucson at the firm of James R. Farley & Associates as in-house counsel for Farmers Insurance. She relocated to Phoenix within the same firm, now Choate & Seletos.

Sam Saks practice focuses on civil and commercial litigation, negligence issues, and representation of government entities at the law firm of Smith Saks, PLC. Previously, Sam worked for Cantelme & Brown, P.L.C., and clerked for Judge Sheldon Weisberg of the Arizona Court of Appeals. While in law school, Sam served as the executive articles editor of the law review and interned in the federal district court and the Michigan Supreme Court. Currently, Sam is one of the youngest members of the State Bar of Arizona's Board of Governors, and is the chair of the Technology Committee. As a member of the Board of Governors, Sam believes the Bar should make the lives of attorneys easier so they can focus on practicing law, not Bar regulations. Sam has fought to keep bar dues low, simplify lawyer reporting requirements, increase free networking and referral opportunities, and expand leadership opportunities for all members.

Dee Dee Samet currently sits on the State Bar Board of Governors, where she was a past president. Ms. Samet has also been a past president of the Federal Bar - Tucson Chapter, Pima County Bar, and Casa de Los Ninos Board. She is a past co-chair of the Alternative Dispute Resolution Section and the Worker's Compensation Section. Since 1985, Ms. Samet has been a Judge Pro Tempore. In addition to the Board of Governors and Foundation, she is also a member of the Invisible Theatre Board, Southern Arizona Children's Advocacy board, and Casa de Los Ninos board. She has been honored with the Alice Truman Award, Fred Kay Award, and the Soroptimist Award for Advancing the Status of Women.

Alexia Semlek is an attorney at Lane & Nach, P.C. Prior to working for Lane and Nach, Alexia was an associate in the Phoenix office of DeConcini McDonald Yetwin & Lacy, PC. She received her B.A. from Columbia University and her J.D. from Arizona State University. Alexia is admitted to the State Bar of Arizona and currently serves as the President for the Young Lawyers Division of the State Bar and sits on the Arizona State Bar Board of Governors. Alexia additionally serves as Member Director for the Executive Board of the Elder Law, Mental Health, and Special Needs Planning section and as a liaison to the Probate and Trust Executive Board. She has had the opportunity to present on the challenges and strengths of women in the legal profession through the ABA's GRIT Project. While in law school, Alexia was a member of the Youth Mentoring Board and the legal branch of Americorps. She received a Pro Bono Fellowship for her work at the Justice Project.
While originally from Wyoming, Alexia has made Arizona her home for nearly ten years now. She is active in her community, and is particularly passionate about volunteerism, Central Phoenix growth, the local arts scene, and developing resources for Arizona's most disadvantaged families.

Clarice Spicker is an attorney with the law firm Jones, Skelton, & Hochuli. She formerly served as a Law Clerk to the Honorable Patricia A. Orozco at the Arizona Court of Appeals, Division One. She graduated from University of Arizona James E. Rogers College of Law in 2011 and was admitted to the Bar in 2012. While at the U of A she was a writer for the Arizona Journal of International and Comparative Law and a panelist for the Disappearing Parents (a report on Immigration Enforcement and Child Welfare). She was the recipient of the International Trade and Business Law Certificate and of the Dean's Academic Excellence Scholarship. Ms. Spicker has also served as President and Chairperson of Imaginations, where she managed the business and legal aspects of the company as well as oversaw the volunteer trips to Thailand, Peru and Indonesia. She spent two months volunteering at and AIDS hospice in Lopburi, Thailand.

Geoffrey Sturr is an attorney with Osborn Maledon. He represents clients in litigation and arbitration proceedings. His cases currently involve defending claims against lawyers and law firms, disputes involving businesses and real estate, and defending claims brought under the False Claims Act. He also conducts internal corporate investigations. He has represented clients in administrative and bar disciplinary proceedings and advises lawyers and law firms on professional responsibility issues. Mr. Sturr received his B.A. from Haverford College and his J.D. from UCLA. He was admitted into the California Bar in 1990 and Arizona in 1991. He has been admitted to U.S. District Court, Southern District of California, U.S. Court of Appeals, Ninth Circuit, U.S. District Court , District of Arizona, U.S. District Court, Central District of California and both the Arizona and California Supreme Courts. Geoffrey has served on the State Bar's Legal Services Committee, served as an Adjunct Professor at ASU Sandra Day O'Connor College of Law, and is a member of the American Bar Association, Center for Professional Responsibility. He was named "Southwest Super Lawyer" by Law and Policy Magazine and is a past recipient of the Bar Foundation's Top 50 Pro Bono attorneys.

Geoffrey M. Trachtenberg is a partner at the firm who focuses on personal injury, litigation and appeals, particularly related to motorcycle injury and wrongful death cases. Geoff graduated from Boalt Hall School of Law at the University of California, Berkeley. Upon graduation, he served as a law clerk to the Honorable Gary L. Taylor, U.S. District Court for the Central District of California, and then practiced with the law firm of Irell & Manella, LLP in Newport Beach, California.
Geoff is also a well-recognized expert in the area of medical liens and subrogation rights. He regularly speaks on the topic and is the co-author of the Arizona Personal Injury Lien Law & Practice Guide, a comprehensive publication on state and federal third-party recovery rights.
Geoff is an executive director of the Arizona Association for Justice, which awarded him the Volunteer of the Year award for three consecutive years. He serves as a Judge Pro Tempore with the Maricopa County Superior Court and volunteers his time with a number of organizations, including the Southwest Center for HIV/AIDS, the Arizona Brain Injury Association and assisting poor and indigent families with free legal services.
Recently, he was elected by his colleagues to serve on the Executive Council on the Board of Governors for the State Bar of Arizona. The four-person Executive Council leads the Board of Governors which itself oversees the Bar's $15 million annual budget and licenses more than 17,000 attorneys throughout the state.

Janice Wezelman has worked with the Tucson law firm Haralson, Miller, Pitt, Feidman and McAnalty since she was admitted to the Bar in 1974. She has been of counsel for the firm since 2000. She has been admitted to the United States District Court, Ninth Circuit Court of Appeals, and the United States Supreme Court. Her community involvement includes the Arizona Research Park Association Board of Directors, the University of Arizona James R. Rogers College of Law Board of Visitors, and coaching the University High School mock trial teams.
Ms. Wezelman received her B.A. at Stanford University and her J.D. from the University of Arizona. She has received the Arizona Bar Foundation′s Mark Santana Law Related Education Attorney award, the Arizona Alumni Association's Sidney S. Woods Alumni Service Award, the Southern Arizona Women Lawyers Association's Alice Truman award along with several other prestigious awards and recognition.

Hon. Lawrence Winthrop received his B.A. from Whittier College and his JD from California Western School of Law. He practiced law with Snell & Wilmer from 1977 to 1993, when he then started Doyle and Winthrop (1993-2002). He is currently a judge on the Arizona Court of Appeals, Division One. He was appointed to the position in 2002. He has been on the Arizona Association of Defense Counsel, a member of the Arizona Supreme Court Committee on Examinations, served as President of the Arizona Bar Foundation, Chaired the Maricopa County Medical-Legal Committee, and been part of the Volunteer Lawyers Program.

Kevin S. Ruegg, Ph.D., Ex officio has over twenty years with working with nonprofit organizations serving those most marginalized in our society. Currently she serves as the CEO/Executive Director for the Arizona Foundation for Legal Services and Education, Inc. In addition to her administration of nonprofit agencies, she has lent her expertise to mentoring numerous small nonprofit organizations to build their capacity; increase volunteer involvement; and create quality assurance processes. She has been recognized for building collaborative efforts and has presented at National Conferences regarding both statewide cadres and University & Community partnership programs which she assisted in developing. Kevin has a doctoral degree in Applied Management and Decision Sciences. Her Masters is in Human Resource Development and she holds a Bachelors Degree in Business Administration with a Minor in Theology.

John F. Phelps, Ex officio - CEO/Executive Director, State Bar of Arizona
•Chief of Staff of the U.S. General Services Administration (GSA) in Washington, D.C.
•Chief Operating Officer of the Grand Canyon Chapter of the American Red Cross in Phoenix, Arizona.
•Deputy Director of the Arizona Office of Homeland Security in the Office of the Governor of Arizona.
•Retired from active duty after nearly 25 years as a Colonel in the Judge Advocate General's Corps in 2003.


Areas of expertise include government ethics and policy, administrative and constitutional law, homeland security, and executive leadership.
John graduated magna cum laude from St. John′s University in Minnesota with a bachelor′s degree in Government. He holds a Juris Doctorate from the University of Arizona College of Law, and Master of Laws degrees from the Judge Advocate General′s School and the University of Virginia School of Law. John has been a member of the Arizona Bar since 1986.